CARNE GUISADA (STEWED BEEF) WITH HOMEMADE TORTILLAS
Slow cooked, tender chunks of beef in a simple but deeply flavorful, tomato based gravy makes up the heart of this popular Mexican inspired dish. The acidity from the tomatoes is perfectly paired with the flavor of beef, followed by the accent of spices, onions, garlic, and herbs. This dish can be as simple as throwing canned tomatoes and vegetables into the slow cooker along with chunks of beef stew meat, but we've taken a few extra steps here which really elevates this recipe. These techniques are transferable to any slow cooked dish and will really make a big difference in creating complex, hearty flavors.
It all starts with the sofrito, a sauce of aromatic vegetables slow cooked into a flavorful base. This sauce has several variations depending on the country of origin (Spanish, Italian, Portugese, Latin American). In this recipe we are starting with more of a Spanish style sofrito, using onions, peppers, garlic, tomatoes, and olive oil. I made this the day before, making double what I would actually need so as to store a container in the freezer for future use. It is absolutely something you should consider making regularly, keeping on hand for a variety of dishes. Here's the preparation for the sofrito: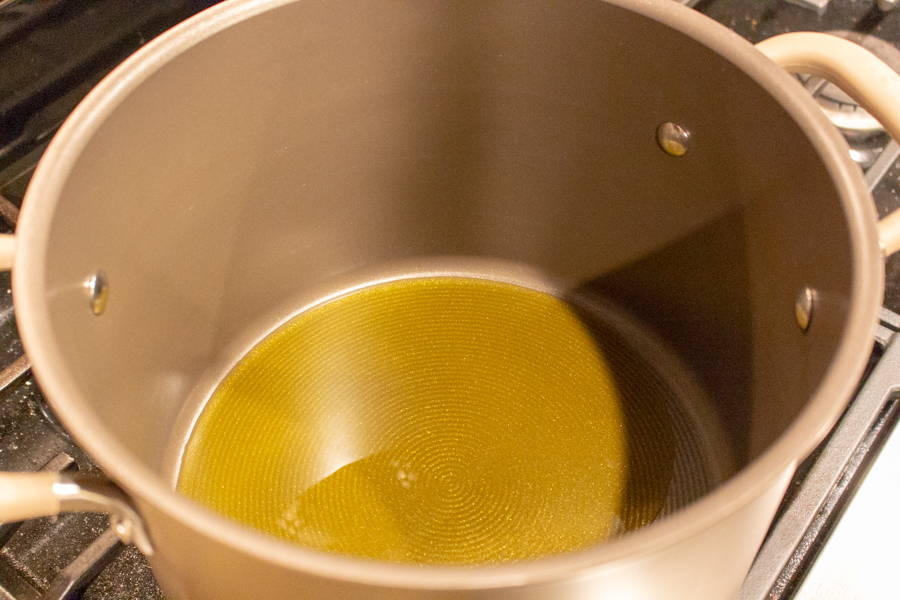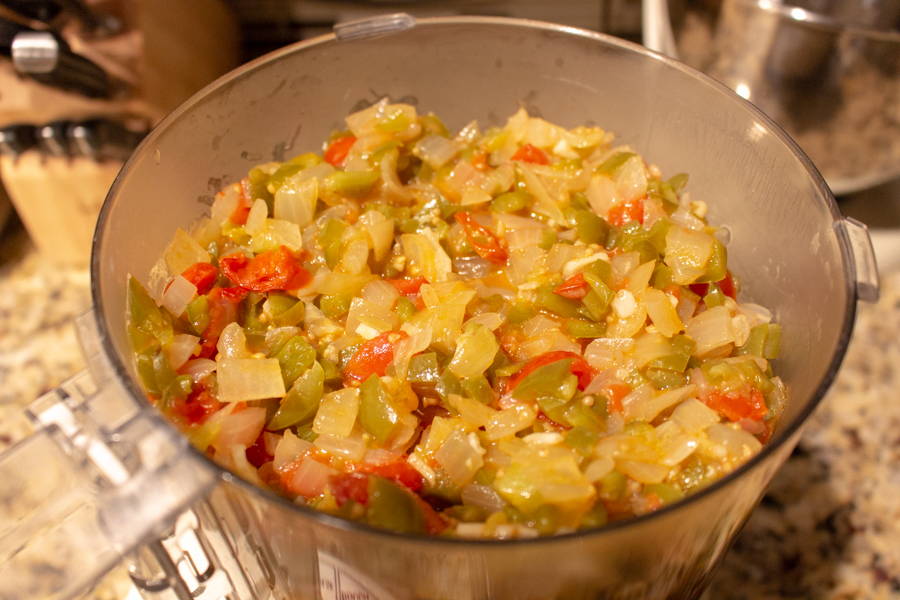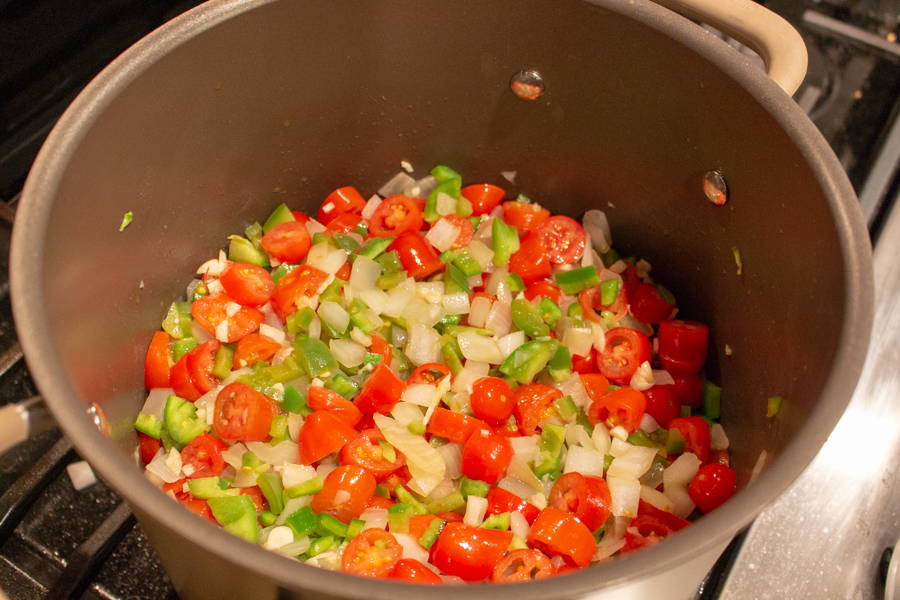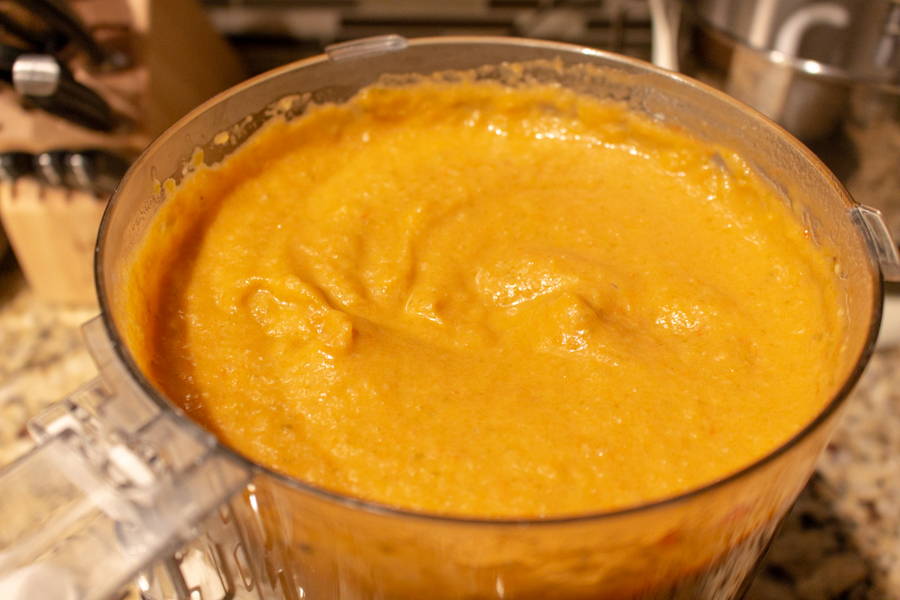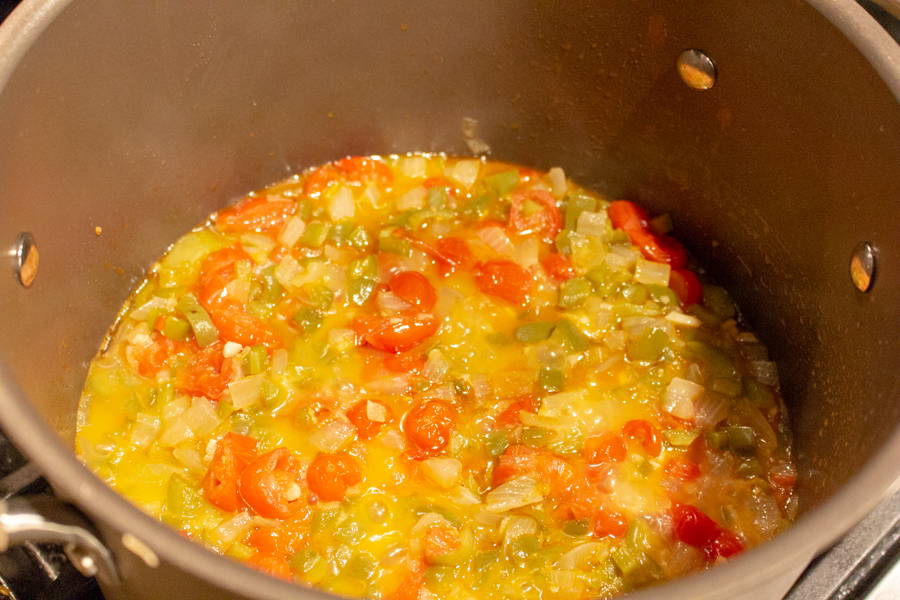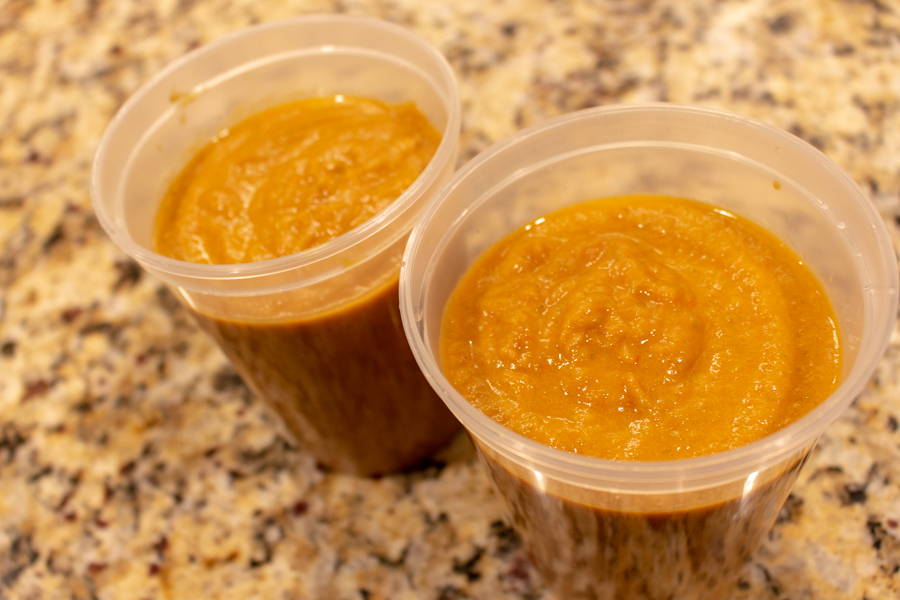 Dice 2 onions, 8 green peppers, 8 cloves of garlic, and 4 cups of tomatoes (I used small San Marzano tomatoes here). We're basically looking for a fairly even ratio of onion, pepper, and tomatoes.

Take a large pot and coat the bottom in olive oil, several tablespoons worth. Put the pot over a medium low heat and add the vegetables. This is going to take about an hour from start to finish. We want to slowly cook down the vegetables, gently coaxing the flavors and juices versus browning them over a higher heat.

Occasionally stir the vegetables as they cook and let the beautiful aromas fill your kitchen. After about 45 minutes the vegetables will be very juicy and soft. Season with a healthy amount of salt and taste. Add more salt if necessary, and remove from the heat to cool for about ten minutes.

Add your vegetables to a food processor and process until it forms a smooth, cohesive sauce. You've got sofrito! I portioned it into two single quart containers, saving one for the recipe and the other for the freezer.

Think about all the different variations you could make here. The bottom line is that this is a perfect flavor base for any type of soup, stew, or braised dish. You can also buy canned or bottled sofrito typically in the Latin section of the grocery store.
Now for the Carne Guisada recipe. This recipe feeds between 8 - 10 people, but can be scaled up or down depending on the amount of folks you need to feed. These types of leftovers are always incredibly delicious!
Prep Time: 30 minutes
Cook Time: 2 hours 30 minutes
Difficulty: Medium
May we recommend:


A side dish of rice, mashed potatoes, or roasted root vegetables as we did

Lard for cooking and the flour tortillas (see our fat rendering guide here)
INGREDIENTS
1 quart of sofrito (as described above)

1 can fire roasted crushed tomatoes (about 32oz)

1 cup beef or chicken stock

1 cup white wine (optional)

Salt and pepper for seasoning

Lard or olive oil for browning meat

Cilantro and lime for garnish
For the flour tortillas (makes 24):
Potato, turnips, and carrots cut into chunks, tossed in olive oil and seasoned with salt and pepper, roasted in a 400 degree oven until fork tender, about 25 minutes.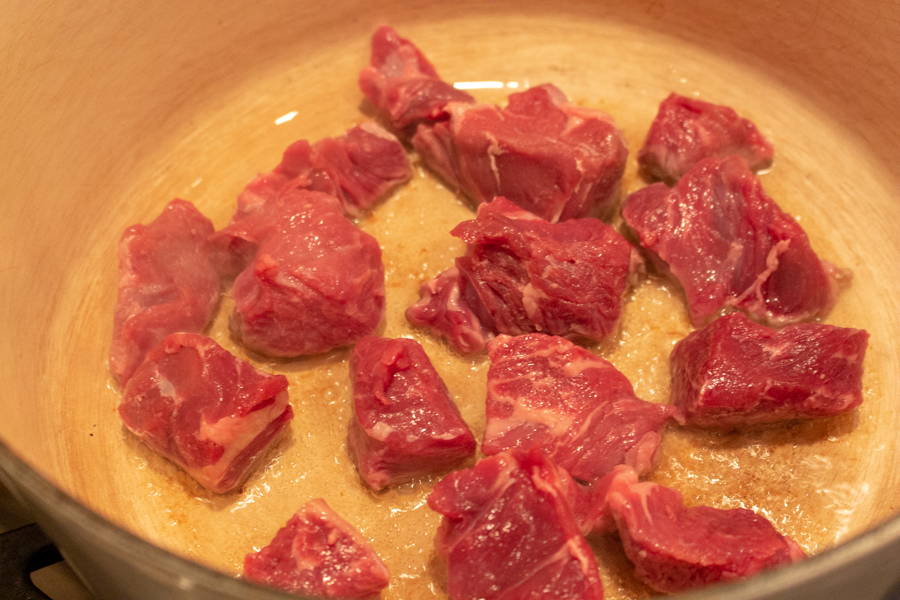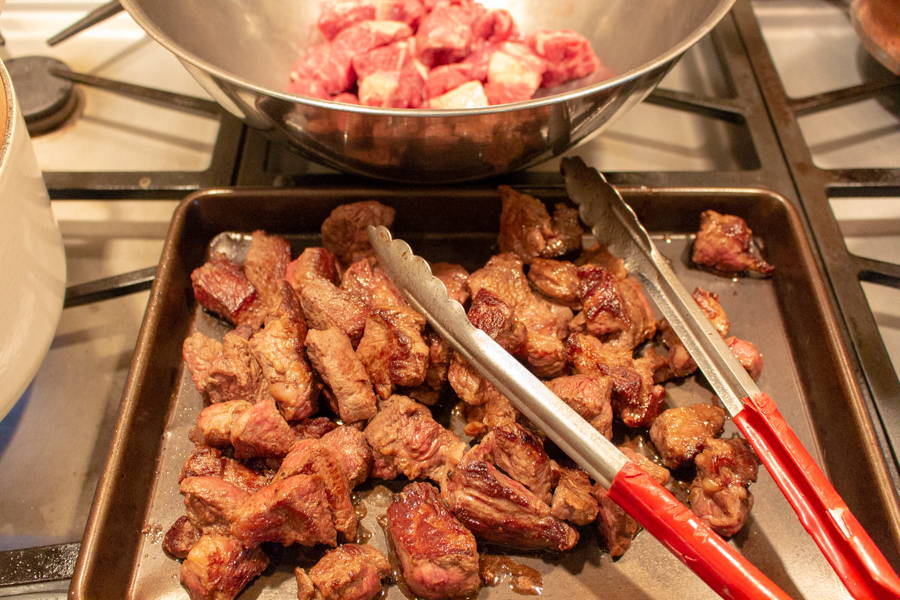 Step 1: Brown the beef stew meat. Start with a heavy bottomed large pot that will hold all of the ingredients for the stew. Heat over medium high heat and add a tablespoon of lard. Once hot, sear the beef chunks in batches, leaving enough space so the meat will actually sear instead of steam. I had to do this in several batches since I'm making a scaled up version of this recipe. Season each batch of stew meat with salt after it goes into the pot. Add more fat with each batch of meat as necessary to keep everything browning nicely. If it looks like the bottom of the pot is starting to burn, turn down the heat and keep going until all the stew meat is browned and set aside.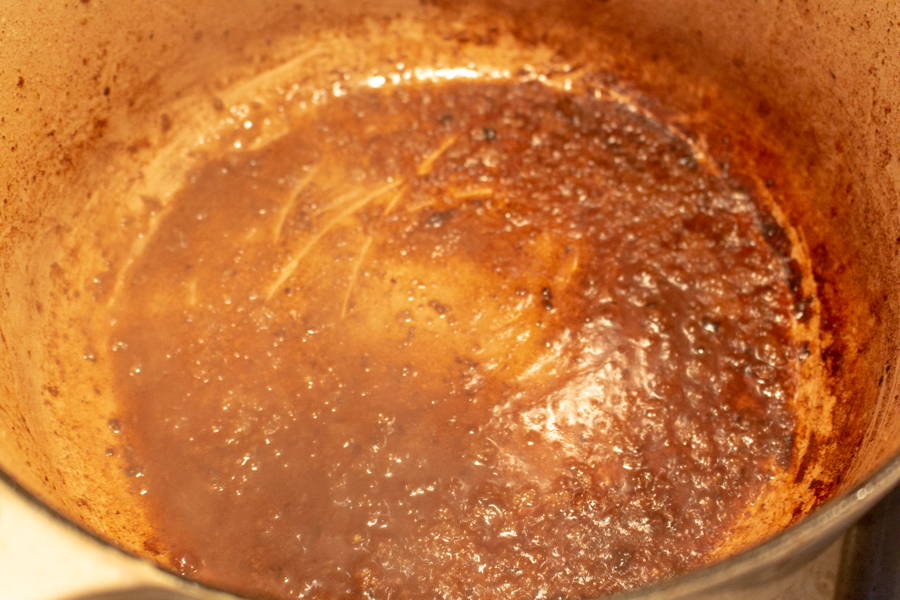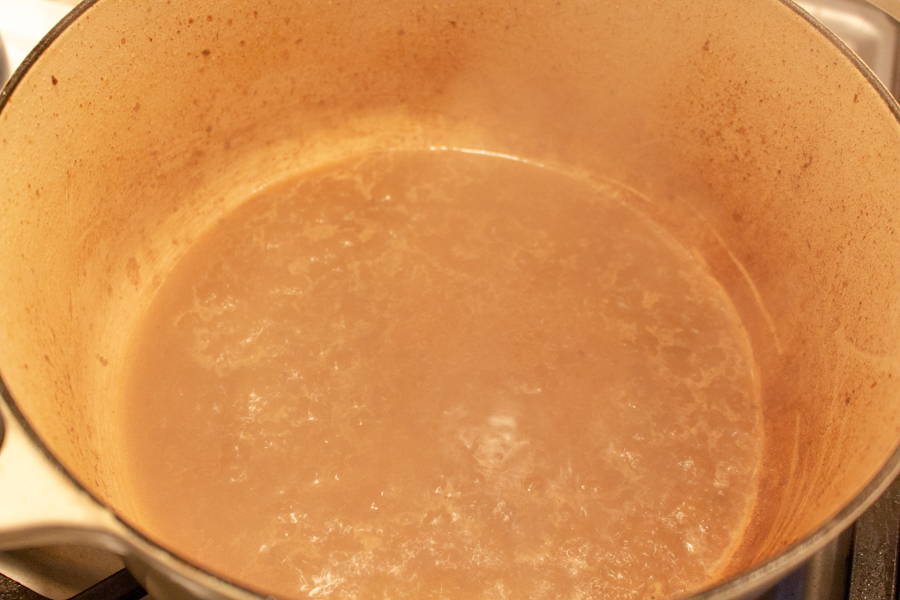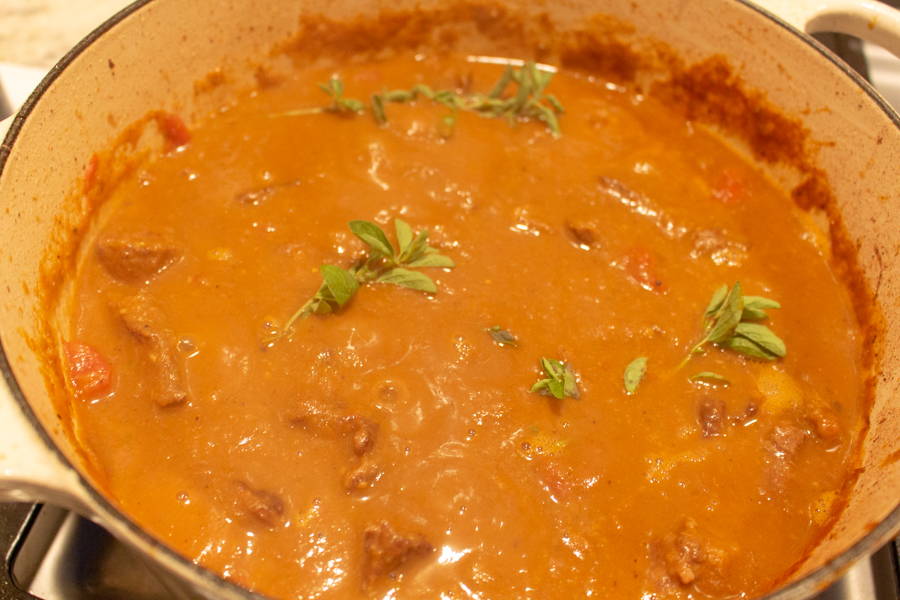 Step 2: Deglaze and add remaining ingredients.  After all the meat is seared, set your heat to medium and deglaze the pot by adding 1 cup of white wine. Scrape up the bottom of the pot as the wine simmers and reduces, getting all those browned bits into the liquid. If you don't have wine, skip ahead to adding the stock. Add the stock and simmer for a couple of minutes. Now add the sofrito, crushed tomatoes, spices, oregano, and seared meat. Bring everything to a simmer and season with salt and pepper. Taste, and add more salt if necessary. At this point, partially cover the pot and turn heat low, allowing the stew to simmer gently on the stove top. Alternatively, you can place the partially covered pot into a 325 degree oven. Simmer the stew until the meat is fork tender, meaning you can insert a fork into the meat and pull it out with little to no resistance, around 2 to 2.5 hours.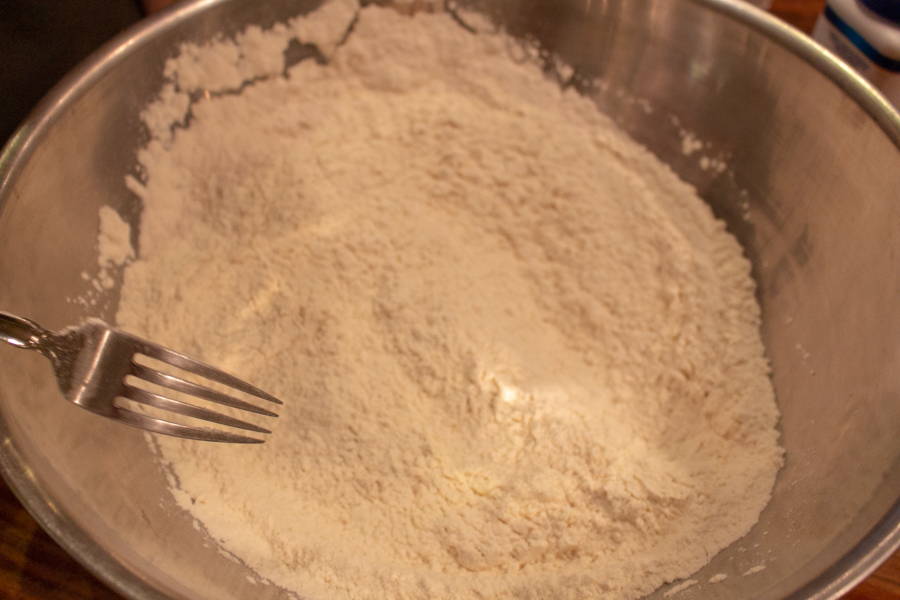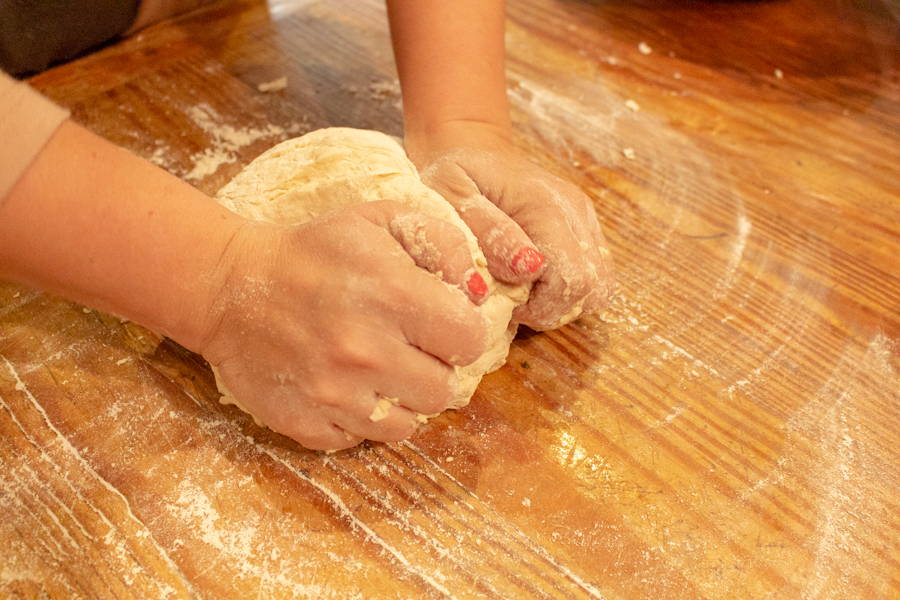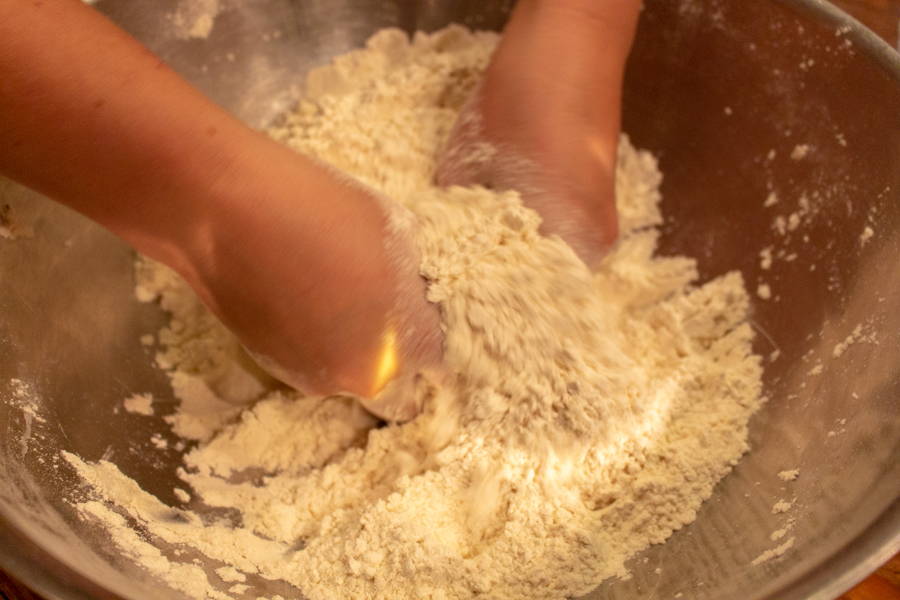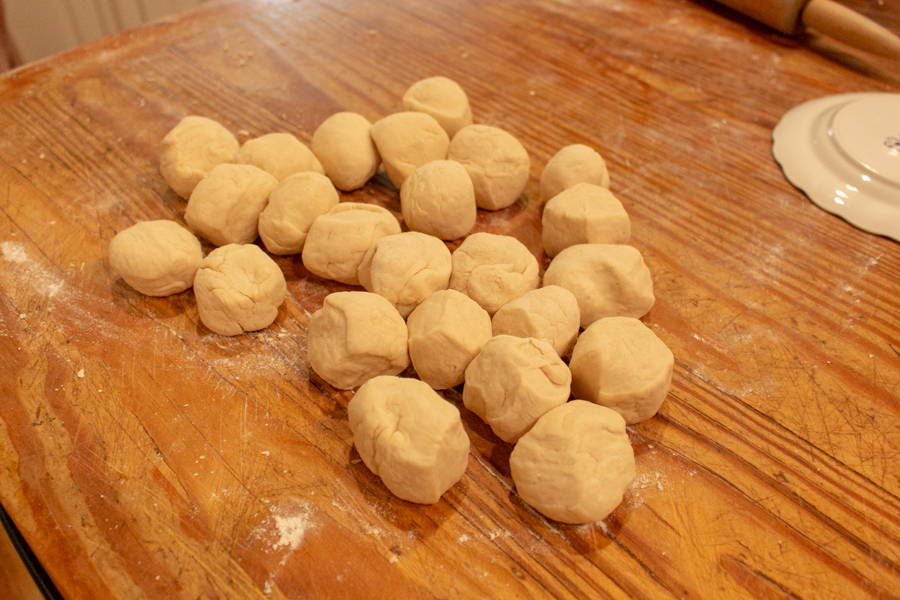 Step 3: Make the flour tortillas. Combine the flour, baking powder, and salt in a mixing bowl and stir with a fork. Now add the lard and use your hands to mix it into the flour, breaking it into small pieces until everything is incorporated into a kind of coarse texture. Add 1.5 C of water and combine with your hands. If the dough seems too dry, add additional 1/4 C of water. Once everything has formed together into a large dough ball, turn onto a flour surface and knead the dough by hand for several minutes until a smooth, elastic texture. Roll the dough out into an even rectangle and portion into 24 squares. Roll each square into a rough ball shape by hand.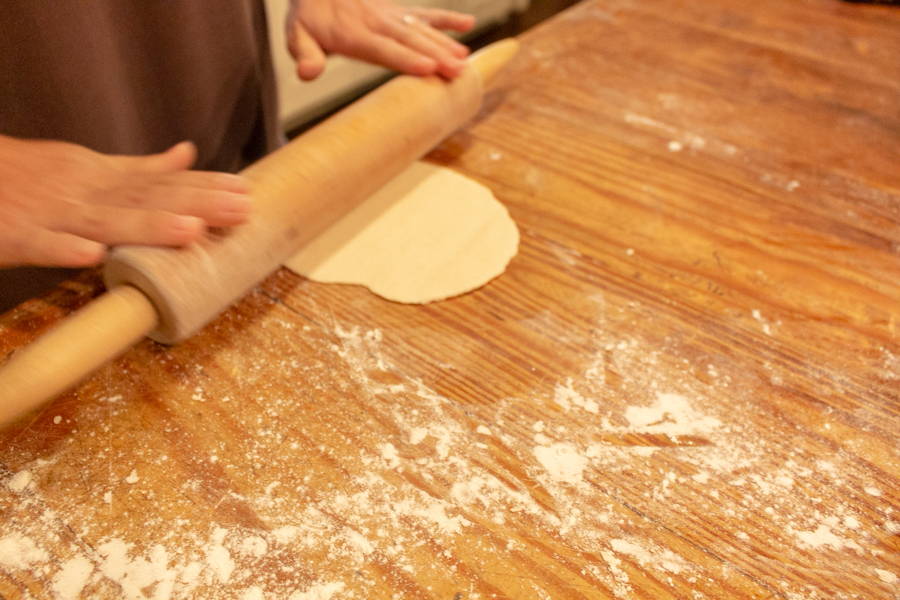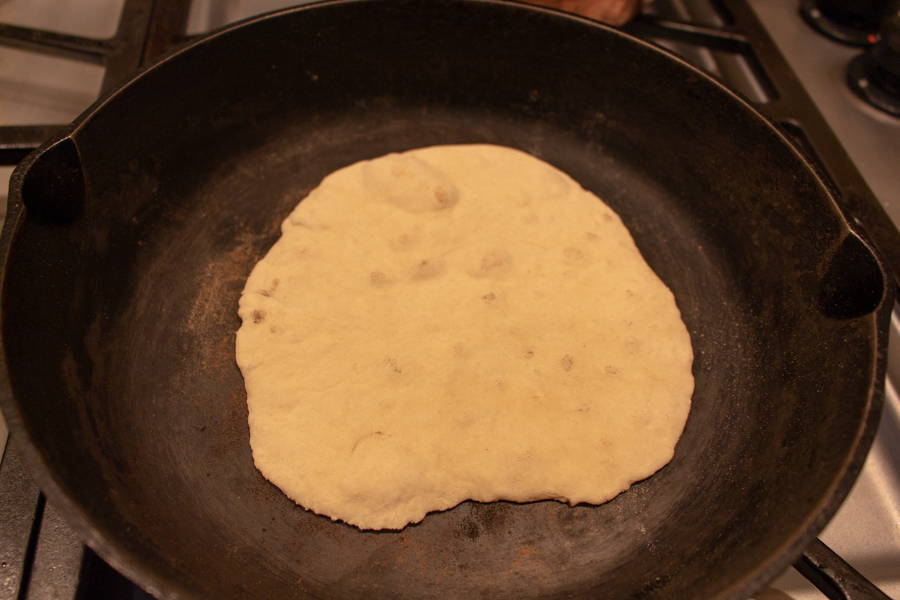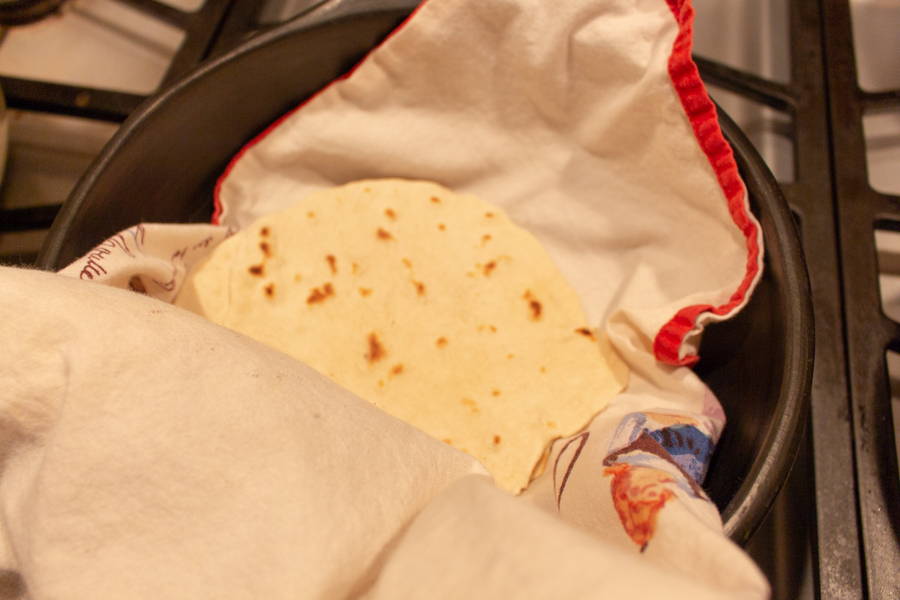 Step 4: Cook the tortillas. With a rolling pin or wine bottle, roll each dough ball into a thin layer about 8 inches in diameter. Roll evenly in all directions from the center to get a round, flattened shape, but don't worry if your tortillas aren't perfectly circular! Heat a cast iron skillet over medium high heat without any oil. Once hot, add the rolled tortilla to the hot pan and cook for about 20 seconds per side. The dough should bubble up. Flip and repeat on the other side until golden brown spots appear. Each tortilla should take less than a minute to cook. Store in a container with a towel to keep them covered and warm until serving.
Step 5: Serve once stew meat is tender. Once the meat is tender, allow to cool slightly and taste for seasoning. Serve the stew in a bowl along side your roasted vegetables or side dish. Top each bowl with a generous squeeze of lime and cilantro. Serve with the flour tortillas and sour cream if desired! Now enjoy this delicious, hearty beef stew with your family and friends!
---