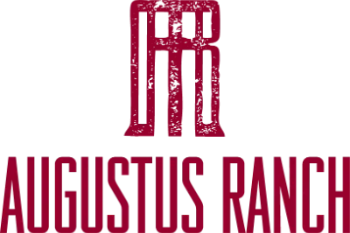 Our legacy truly begins in 1890
That's when Texas native, August Kaspar, son of a Lutheran missionary from Switzerland, moved to Gonzales county. He worked as a ranch hand, eventually earning enough money to acquire 100 acres of his own near the town of Shiner, Texas. As the story goes...
Texas was growing and folks began using barbed wire for fencing the land. This replaced the once common non-barbed slick wire. It quickly became obsolete, making it a plentiful, often discarded resource. That's when August Kaspar began making wire baskets to carry hay and corn shucks. Well, it wasn't long before his neighbors were buying these baskets as fast as he could hand twist them under the shade of a tall oak tree.
By 1898, August had created a business that continues to survive more than 100 years later.
His legacy has been passed down for five generations. Today, his great grandson, Dennis Kaspar, applies the same spirit of innovation and entrepreneurship to agriculture. Dennis, along with his eldest son Dennis Chase Kaspar, share a passion for the land, continuing the work of August with a love for the agrarian lifestyle.
Dennis began ranching in 1985 after graduating Texas A&M university and marrying his college sweetheart, Cordelia Kaspar (lovingly known as DeeDee). Together they moved back to Shiner and began their family and ranching journey that continues to this day.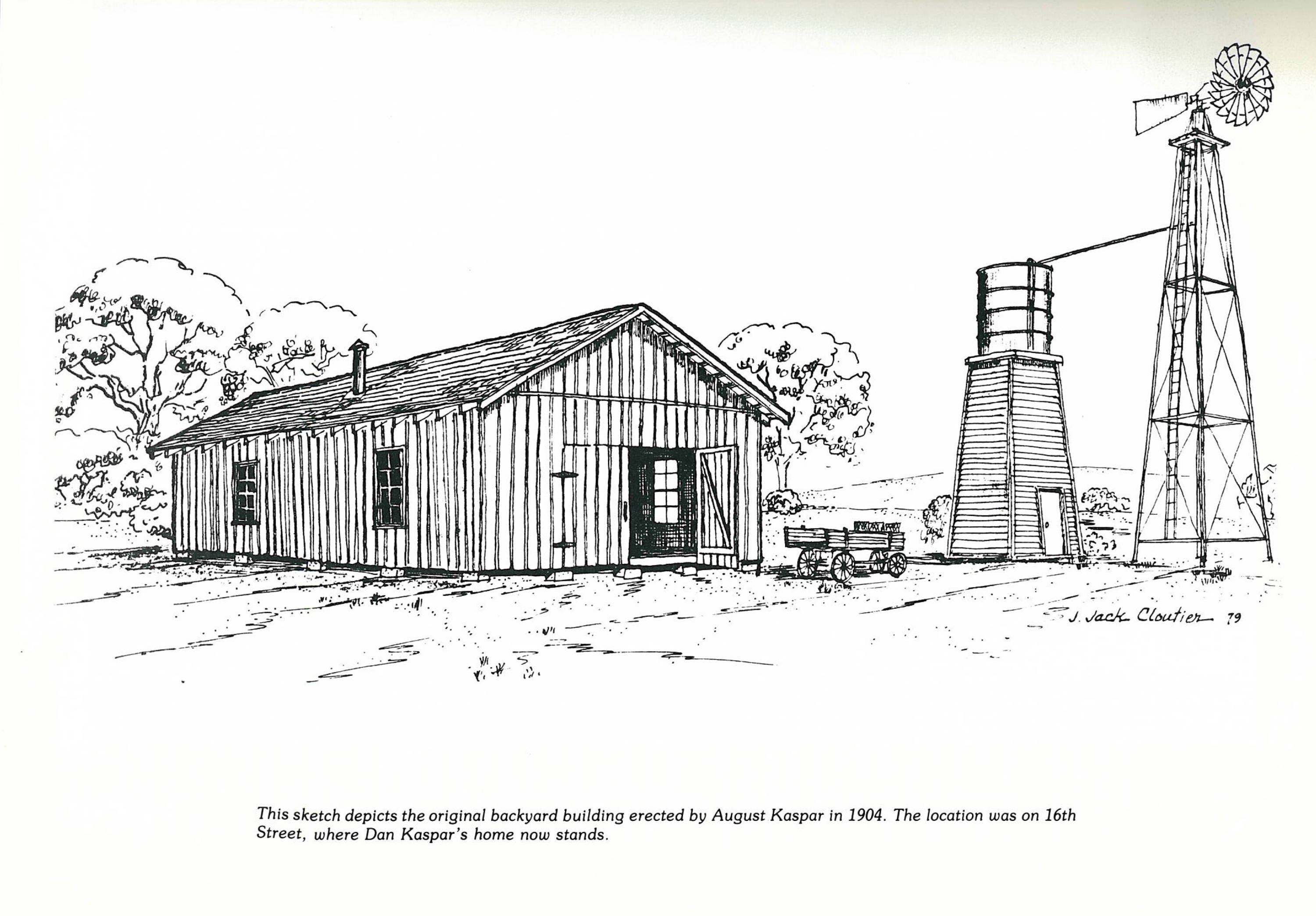 The way we see it, August plus Us is Augustus
---
Augustus Ranch: Your Personal Rancher®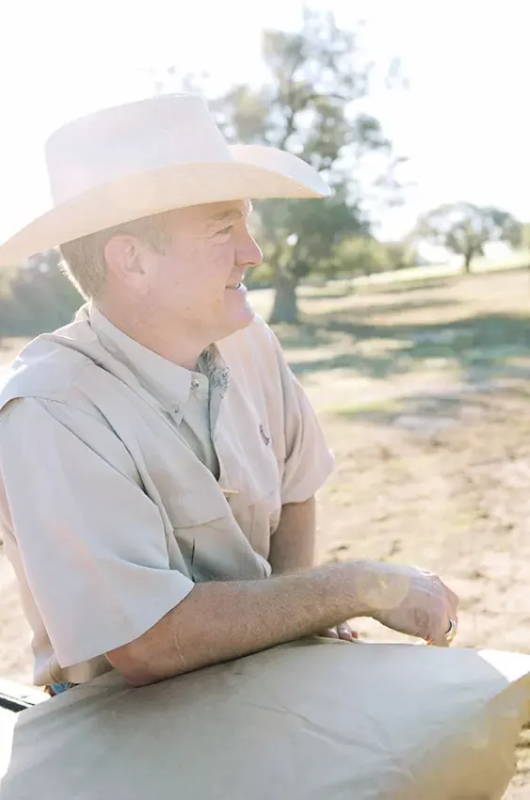 What does it mean to be Your Personal Rancher? In a nutshell, it's the choice to produce high quality meat from start to finish, creating direct relationships with our customers that extend far beyond a label on the outside of a package. It's a formidable challenge for small, family owned and operated farms and ranches to compete on the marketplace today in a way that provides enough income to survive as a full time rancher. The conventional market, which is where the majority of meat comes from, is primarily owned by four large companies. It's difficult to compete with the economics of such massive, industrial systems which are highly efficient at driving costs down (often at the expense of quality and stewardship). This "go big or go home" mentality has forced many folks to sell their land and take other jobs.
Augustus Ranch has chosen a different path. We've taken on the challenge of producing high quality meat from start to finish, all the way through to shipping the meat directly to the person or family eating the product. The quality and flavor speaks for itself, along with a healthier, more nutritious product which is reflective of the way that we manage the animals in a natural setting. "Cradle to grave" means we are committed to the entire process, from genetics to dinner on your plate. That's why we are Your Personal Rancher. Just a phone call or email away from speaking directly with the person who was responsible for the delicious meats you will feed yourself, friends and family.  
Founders and Head Honchos
Dennis and Cordelia Kaspar spend their days tending to all the different needs of people and animals. The have four grown children and five grandchildren, a number which keeps increasing by the year. Dennis loves working with animals and enjoys a baseball game. DeeDee makes spectacular flower arrangements and generally keeps the dust at bay.
DENNIS CHASE (DC) & CLAIRE KASPAR
DC always dreamed of being a cowboy, and he believes that it's only a good day if he's on the back of a horse. When he's not tending to matters at the home ranch, he travels and works as a hired cowboy all over the great state of Texas. Claire, his college sweetheart, wife, and mother of their 3 children, loves nourishing the family with great cooking and sweet tender care.
Kent is a former animation professional turned butcher who pursued his true passion for food and cooking in his late 20's. He left everything behind and began working at farms, learning about all the different aspects of our food and how it gets to the table. He joined forces with Augustus Ranch in 2016 and truly enjoys eating the fruits of his labor on a daily basis.