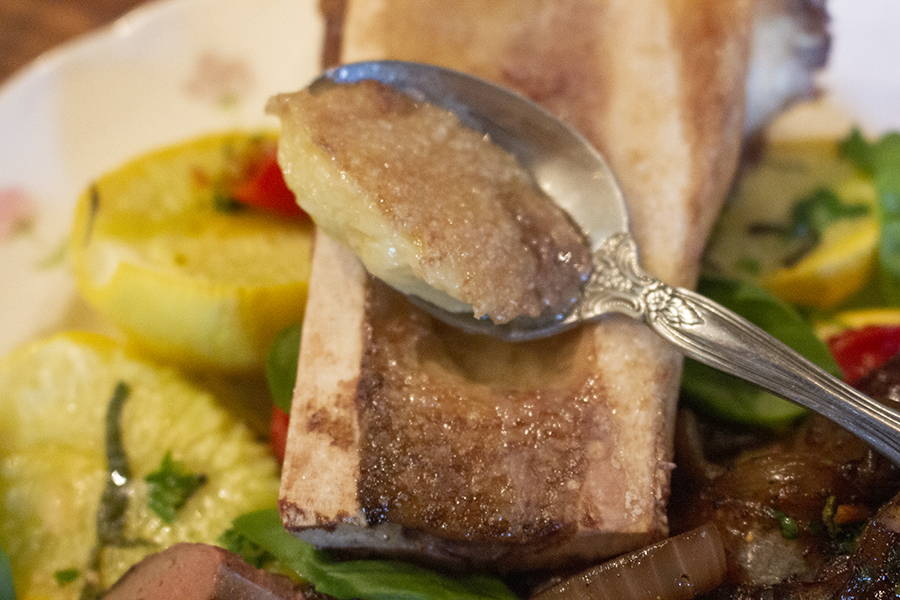 Bone marrow is basically beef butter. It's the substance, primarily fat, found inside the bones. Particularly the femur (leg) and humerus (arm). When roasted, it becomes an incredibly rich and delicious, buttery soft topping for vegetables, steak, or even toast as it is typically served in restaurants. As mentioned, it is primarily fat but does have some good nutrition. It also contains stem cells which help produce red and white blood cells in the body. Maybe it should be called a superfood!
In our household we eat it regularly, served primarily with a meal of steak and vegetables without many starches. The reason being is that it is calorically dense and if you are eating a meal that is higher in fat, it's probably wise to reduce starches. The opposite is also true: if you're eating a meal high in starchy carbs, it's best to be moderate with the fat. While fat and carbs are outstandingly delicious together (sour cream and potatoes, toast and butter, etc), that type of meal should be more of a periodic treat rather than a daily habit. It's really easy to overeat!
Preparing bone marrow is very simple. You season it with salt and roast in a 400 degree oven until golden brown and bubbly, around 20 minutes. Here's what that looks like: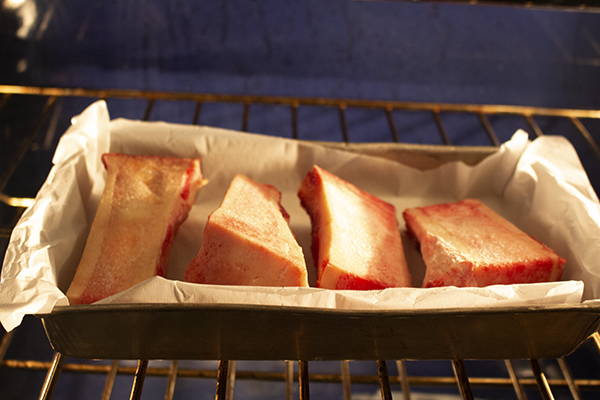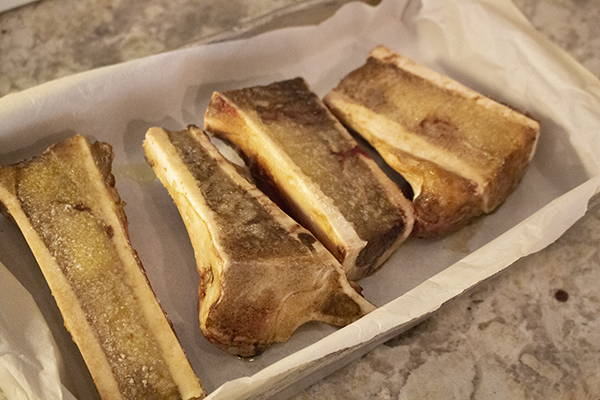 ADDITIONAL RECIPE IDEAS FOR BONE MARROW
Roast in the oven for 20 minutes at 400 degrees, but after 15 minutes, top the bone marrow with chopped garlic and herbs and roast for the remaining 5 minutes (so as not to burn the garlic and herbs) - see photo 1 below.

Grill the bone marrow over indirect heat while you are searing your steaks or burgers over hot coals. This will work best if you cover the grill during cooking to create more of an oven environment. It will likely take at least 20 minutes. Plenty of time for you to grill your meat and let it rest while the bone marrow finishes - see photo 2 below.
Remove the bone marrow from the bone before it's cooked (still raw), dice into small chunks with a knife, and mix with ground beef before making patties for burgers. Or add it to your meat loaf mix before cooking. It will add a lot of extra richness and flavor!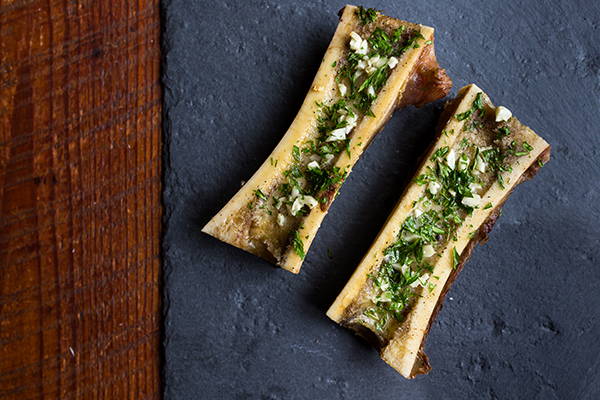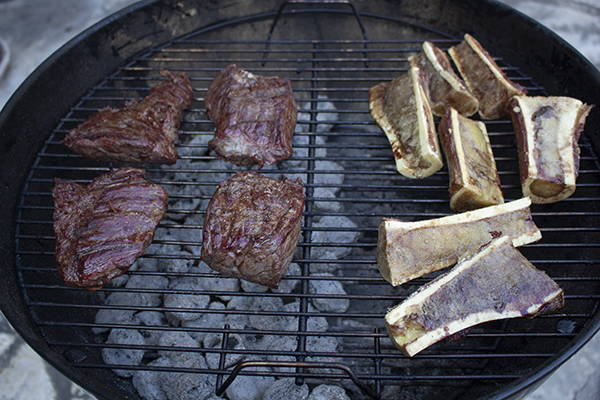 ---
HERE ARE A FEW WAYS TO BUY BONE MARROW ON OUR SHOP:
---
---
---
---