Cook Like A Cowboy E-Book
COOK LIKE A COWBOY: TIPS FOR GRILLING DIFFERENT CUTS OF BEEF

There are dozens of cuts of beef to choose from, and they all grill differently. Don't get caught in a standoff with a wall of great options. We've put together this handbook to help you cook like a real cowboy. You'll know which cuts are the best, which ones you need to try, and how you can cook the most delicious grilled steak for your money.
---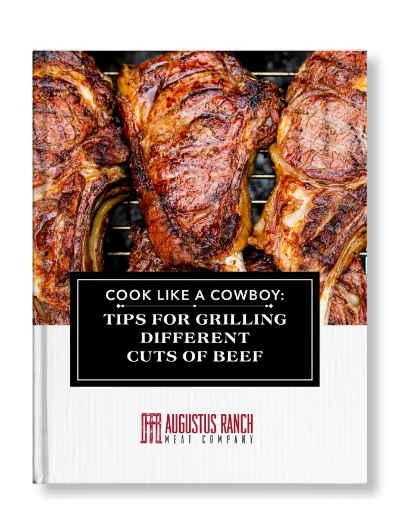 In this e-book you'll learn about:
Steps to getting your grill ready

How to choose and prep cuts of beef

Grilling tips that maximize flavor

The 6 best cuts of beef for the grill

8 unsung cuts you need to try on the grill

How to season and grill each cut of beef

And more!
When you're done, you'll be ready to take on any grilling challenge—and any cut of beef—like a real cowboy.