FEEL GOOD FOOD: THE PRIMARY BENEFITS OF LOCAL MEAT DELIVERY

If you want to have the freshest, tastiest, and most nutritious meats delivered to your doorstep, you've come to the right place. Augustus Ranch is committed to sustainable, feel-good ranching and processing practices that have been inspired for multiple generations of our family. It's our goal to provide our customers with a better way to eat meat.
---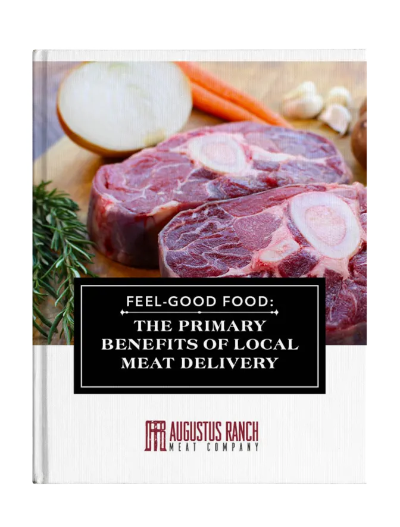 In this e-book you'll learn about:
Meats with a healthy nutritional profile

100% Pasture-raised cattle

Complete transparency

Sustainable ranching practices

Rotational grazing

Artisanal processing

And more!
Download the ebook today and see firsthand how Augustus Ranch is redefining the benefits of local meat production, processing, and delivery!