The most economical, sustainable way to eat meat.
Save around 25 - 30% on average compared to buying the same beef cuts individually. When you buy in bulk, you pay a larger sum up front but save substantial money over the long haul.
Know where your meat comes from. Paying a local rancher directly better supports the local economy and brings value back to the land. Better for you, better for them, better for the environment and animals.
Cooking and eating at home is the healthiest way to eat because it encourages you to eat real food that isn't sourced and cooked by a corporation using cheap, unhealthy ingredients.
HERE IS HOW THE PROCESS WORKS:
---
Let's start with a 1200 pound live animal, also known as "on the hoof". This animal will be taken to the local processor where it will be humanely killed in a state of the art facility. The work doesn't begin until the animal is unconscious, which happens in a single moment.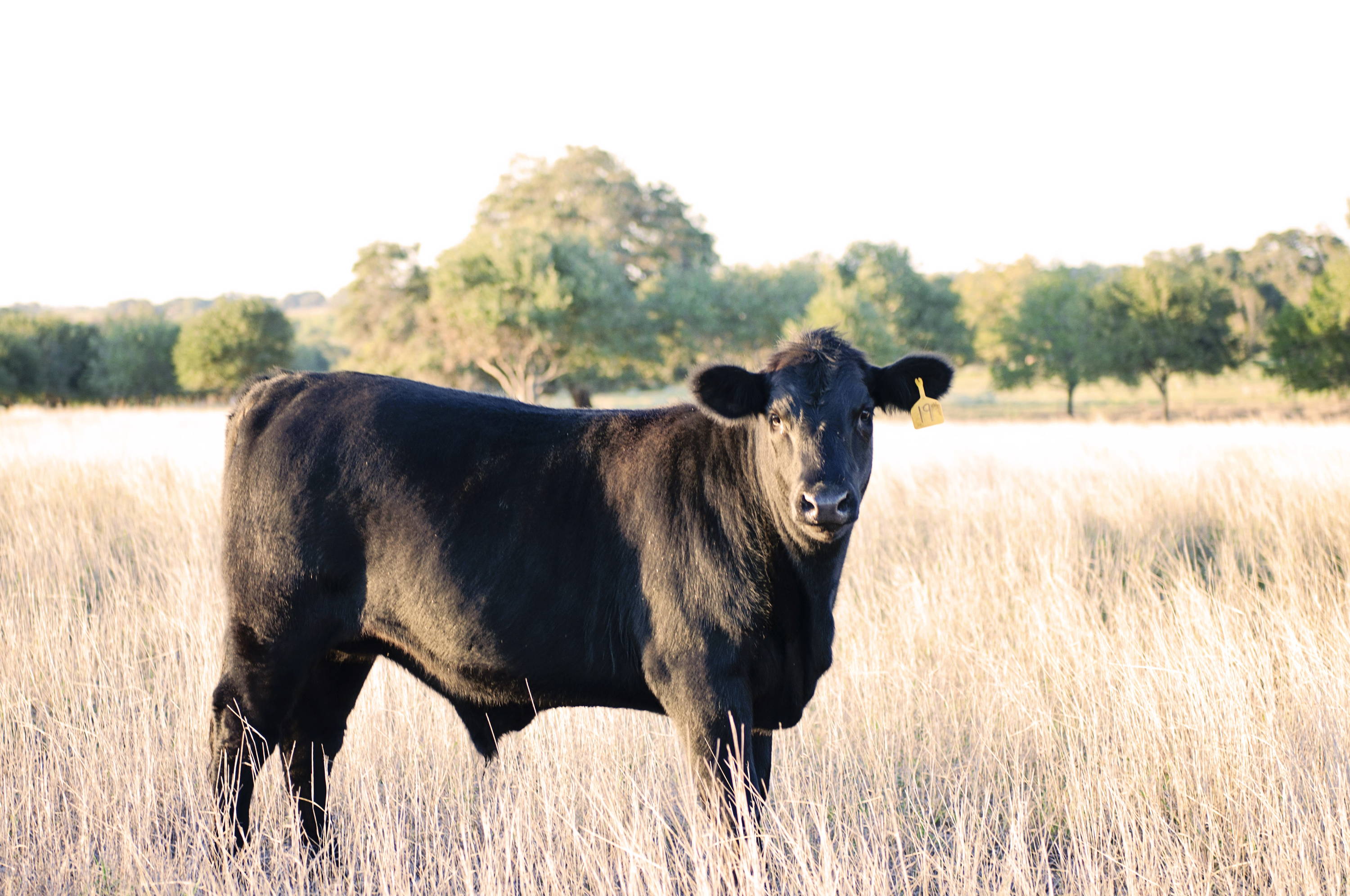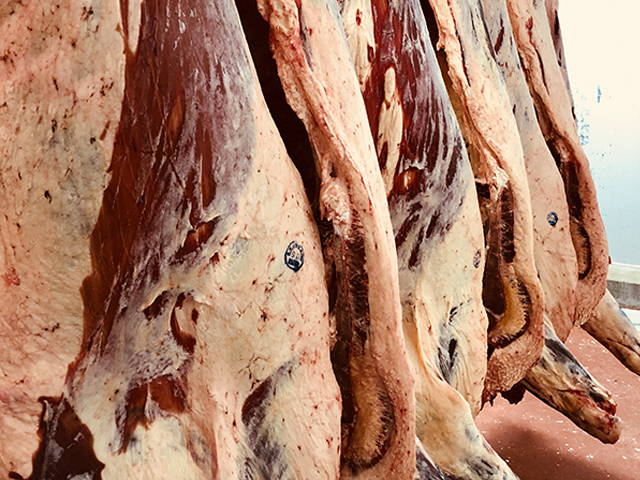 ---
A live animal, after being killed and eviscerated (internal organs removed), will generally yield around 62% of the live weight as a beef carcass. This is called the hot carcass weight. For a 1200 pound live animal, the beef carcass would yield 744 pounds hot carcass weight (62%). This carcass moves into a holding cooler where it will hang anywhere from 7 - 14 days in a controlled environment with plenty of airflow.
---
After the initial hanging period, which helps improve the flavor and tenderness of the meat, the carcass is ready for cutting and packaging. For whole beef shares, the meat is portioned with specific cut instructions which are approved by the customer. A typical cut list includes a combination of steaks, roasts, and ground beef.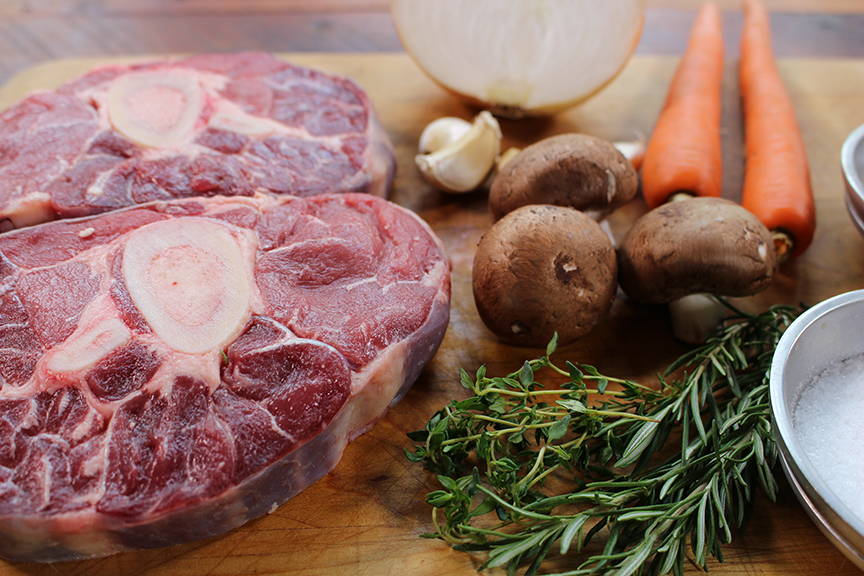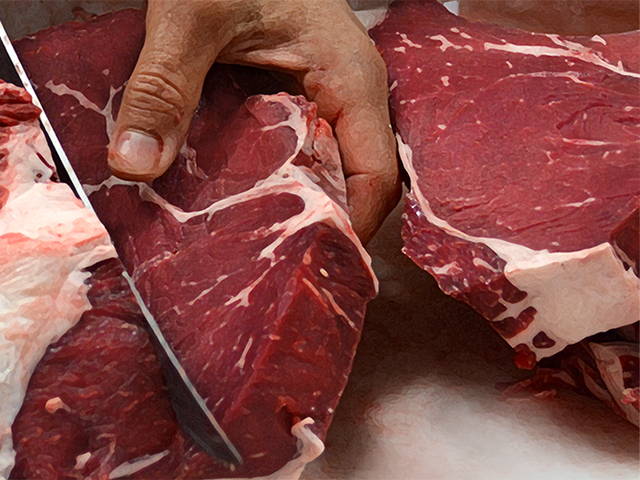 ---
Generally speaking, a beef carcass will turn into around 65% packaged meat products from the weight of the beef carcass, sometimes more or less. For example, if you request leaner ground beef, you'll receive less overall packages of ground beef because not as much fat is used in the process.
So for a 744 pound beef carcass (hot carcass weight), yield would be around 480 pounds of packaged beef products.
CUT SHEET FOR CUSTOM SHARES
Once you place your deposit for a whole beef share, our team will work with you on finalizing your cut instructions. We will ask you a few simple questions and send you the final cut sheet. Some examples of the different options:
Package size on ground beef (1 or 2 LB)

Thickness on steaks, bone in or boneless

General size of certain roasts like brisket

Certain cuts can be portioned for slow cooking or they can go towards ground beef (for example: bottom round)

Organs, bones, fat, and more
We offer delivery to San Antonio, Austin, or Houston upon request for an additional charge. Willing to meet customers nearby and/or halfway depending on location. You can also pickup your share at our office in Yoakum, Texas. If you don't live in a nearby area, we can ship your meat frozen in insulated boxes via UPS. Please note:
The cost of shipping varies based on size of packages and delivery destination. For such a large amount of meat, the shipping could easily cost $500. Contact us for an individual quote.
---
Example Yield - Whole Beef Share