BUNDLE DESCRIPTION
The butcher eats what is leftover, and sometimes that includes a mix of lesser known but amazingly delicious cuts. Our butcher's value bundle contains many of the butcher's favorites, which could also include packages that are oddly shaped and/or have broken vacuum seals. We can assure you that all of these items are not only safe and delicious, but come at an outstanding value.
SMALL - 15 pounds
$2.78 per serving (1/3 lb serving)
3 LBS - Steaks and/or chops

8 LBS - Braise/roast cuts

4 LBS - Ground meat 80/20
LARGE - 30 pounds
$2.50 per serving (1/3 lb serving)
6 LBS - Steaks and/or chops

16 LBS - Braise/roast cuts

8 LBS - Ground meat 80/20
LIST OF CUTS THAT MAY BE INCLUDED IN THIS BUNDLE: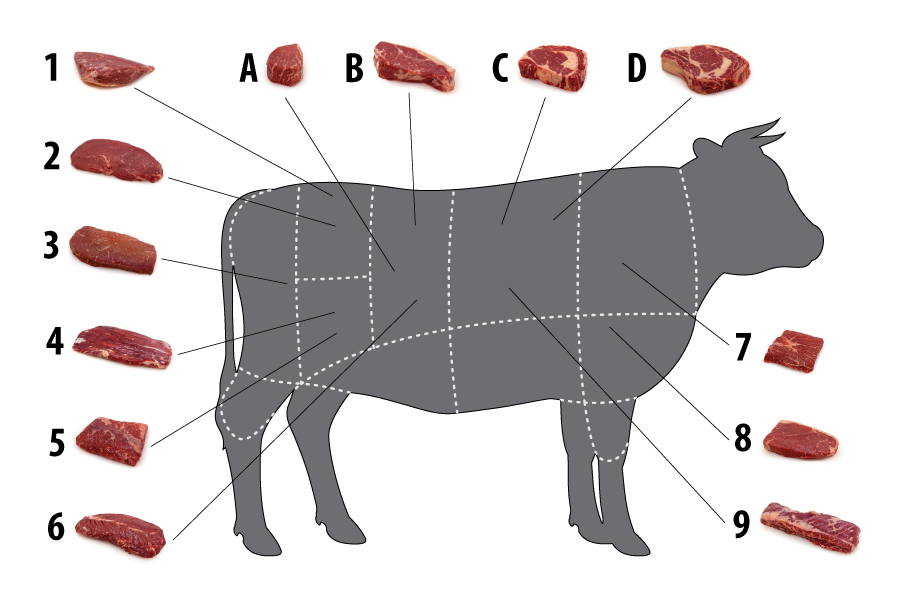 MID-RANGE STeAKS
Coulotte steak

Top sirloin steak

Top round steak

Flank steak

Bavette steak

Hanger steak

Flat iron steak

Ranch steak

Skirt steak
HIGH-RANGE STeAKS
Tenderloin filet (2/pack)

NY strip steak

Ribeye steak, boneless

Ribeye steak, bone-in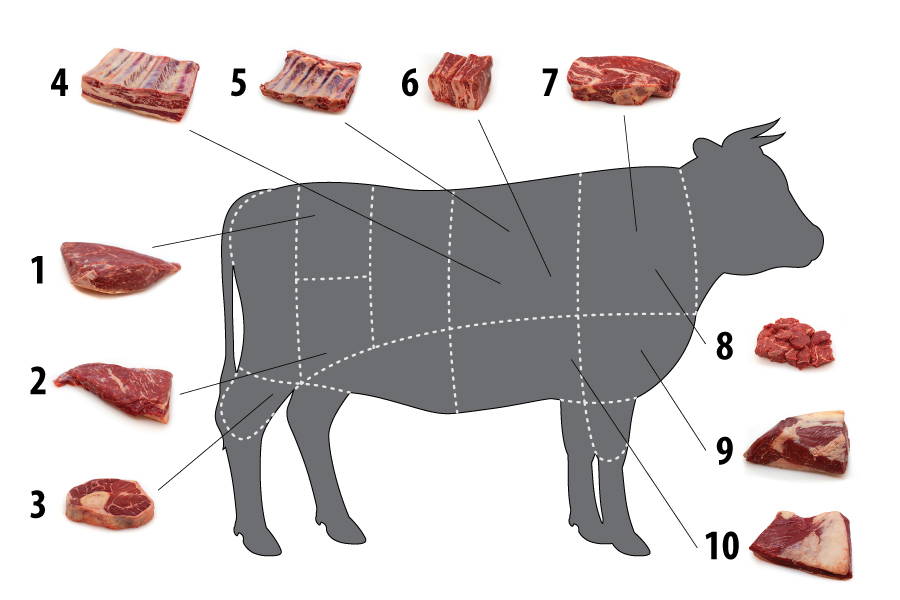 ROAST/BRAISE
Picanha Roast

Tri tip roast

Osso bucco (2/pack)

Plate ribs

Back ribs

Short ribs

Chuck roast, bone in

Stew meat, 1 inch

Brisket point

Brisket flat
GROUND BEEF
Approx. 80/20 lean to fat

May include ground beef organ blend (small amount of liver and heart included in ground mixture)

Twice ground for texture

Packed in 1 LB packs
other cuts
Beef oxtail

Beef cheeks

Beef tongue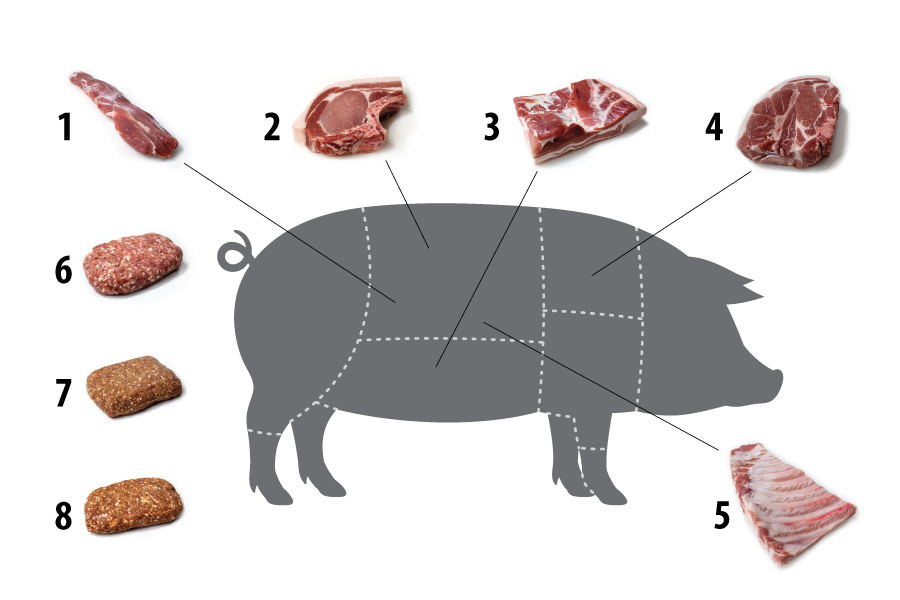 PORK CUTS
Tenderloin, whole

Pork chops, bone in (2/pack)

Pork belly, boneless

Shoulder roast, bone in

Spare ribs or Back ribs

Ground pork 80/20

Breakfast pan sausage

Italian pan sausage
other
Pork shank (not pictured)

Sausage contains no sugar, preservatives, or artificial ingredients
COOKING RESOURCES AND RECIPES

Shipping Policy
All of our meat is shipped frozen in insulated packaging with cold protection in place. The majority of our shipping materials are also 100% recyclable. This does not include bulk beef shares, which are typically delivered or picked up. Can ship bulk shares if requested for additional charge.
All shipments will include a UPS tracking number so that customers can keep track of when their shipment will arrive, followed by an automatic confirmation email once the package arrives on your doorstep.
If for any reason your shipment is delayed to the point where it arrives at unsafe temperatures, we will send you another shipment promptly.
Shipping Schedule
We ship orders every Tuesday. If your order is placed by the end of day Monday, it will ship the same week. If your order is placed Tuesday or after, your shipment will likely wait until the following week. This does not include bulk beef shares which typically have a longer lead time.